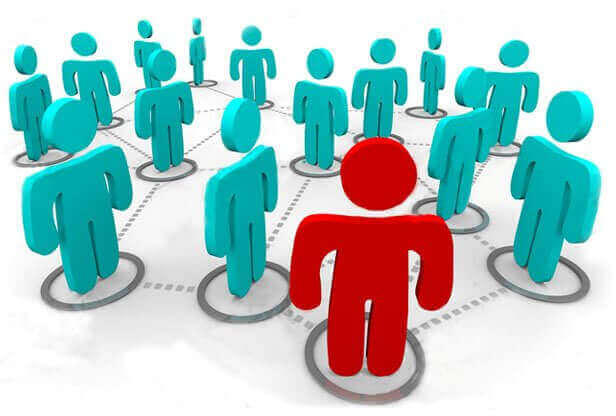 For most companies, website traffic is the lifeblood of business operations. Without steady traffic, business is simply unsustainable. As a result, investing in online marketing and website traffic has grown exponentially over the past several years.
However, not all marketing efforts produce the same results. When it comes to finding ways to generate traffic, buying traffic produces the quickest results. Even then, buying traffic doesn't guarantee high returns. For that reason, it's important for businesses and website owners to spend their capital on proven methods.
Some business owners think that the answer lies in paid ads. In truth, paid ads typically offer little return on such a high cost. The real answer to the longevity of your business is search engine optimization. At SERP Empire, we understand the importance of SEO and how to use it to improve your website's search engine results page or SERP.
Why Is Generating Traffic So Important for Websites?
The importance of generating traffic for your website can't be overstated. In fact, conversion rates and traffic are closely related. The more traffic you generate to your website, the more likely you are to convert visitors into customers.
Conversion rates don't always result in direct sales, though. A conversion rate refers to any desired action that you want people who visit your website to take. While many businesses want traffic to turn into sales, others might want downloads, clicks or sign-ups from visitors.
In either case, you can't convert anything without traffic. Thus, the more traffic you generate to your website, the higher chance you have of reaching your goals.
Traffic Improves SEO
Eventually, your main goal is to attract traffic for which you don't have to pay. For example, you don't have to pay for people to visit your website when they click a link in search results. In order to get to this point, paying to generate traffic is a good idea because traffic affects your ranking on search engines, such as Google.
The primary purpose of a search engine is to show the best websites based on people's keyword searches. As a result, it's in the search engine's best interest to show the best results possible. Because of that, it develops complex algorithms to determine which results to provide.
Traffic is part of the criteria that algorithms use to rank websites. To a search engine, websites that receive more traffic must have more desirable information and services. Thus, the amount of traffic is taken into account when algorithms rank search results.
Also, having a highly ranked website is important because most people rarely look past the first five search results. Even fewer people click to see the second page of results. For this reason, you must ensure that your website achieves a good SERP.
Good SEO puts you ahead of your competition as well. If two websites sell the same products, for instance, the one that gets more traffic is often the site which has the best SEO. This website is more likely to achieve higher rankings in search results, which improves its exposure.
When you want to improve traffic to your website quickly, though, your best option is to pay for exposure. The two main methods are paying for ads or buying website visitors. However, which is the best solution for your website?
Pay-Per-Click vs. Paid Ads
Most website owners mistakenly believe that paying for ads is the best way to increase traffic to their websites. Honestly, paying for ads is expensive and doesn't guarantee traffic. Instead, they only guarantee impressions.
This means that you pay money for your ad to appear on another website or in a search engine as a sponsored result. You spend money every time someone sees your ad. However, just because someone sees the ad doesn't mean that they'll click on it. Since traffic to your website improves SEO, it's essential to turn these impressions into clicks.
On top of that, it's hard for small businesses to compete with larger companies in buying ads. After all, the larger companies have bigger marketing budgets and can pay for more impressions. Also, they're often more well-known, so people are more likely to click on their ads.
These are reasons why so many website owners should buy website visits. Unlike paying for ads, investing in pay-per-click advertising ensures that you drive actual traffic to your website. The increased traffic can improve the SEO of your website. Best of all, you don't have to compete against larger companies because you're paying for actual visits rather than impressions. Furthermore, SEO is free once it starts working.
SERP Empire Can Improve the SEO of Your Website
At SERP Empire, we can enhance the SEO of your website through pay-per-click traffic. We click on your website when we find it in the search results via specific keywords that you identify.
For example, let's say that you want your website to show up when people search Google for specific keywords. With SERP Empire, you can set up a campaign to have us search for your website after entering those keywords. By helping you generate organic traffic associated with those keywords, we can improve your website's SEO.
When you buy website visits, you get the most bang for your buck. The reason is that each click you buy results in actual traffic to your website. We take our service a step further by letting you create custom campaigns and by offering geotargeting services. Also, we offer 24/7, round-the-clock support. No matter when you need help, you can count on our support staff to be there for you.
While other services allow you to buy website visitors, none of them offer the same value as SERP Empire. We let you create campaigns that continue to work without any effort on your part. As a result, your campaign enhances your website's rank all day, every day. Our competitors can't guarantee the same.
Start increasing traffic to your website today. Reach out to SERP Empire to find out how affordable it is to improve your website's SEP when you buy website visitors.