A Google Search Bot is a tool designed to increase your search engine results page click-through rate to help you improve your rankings on the search engines.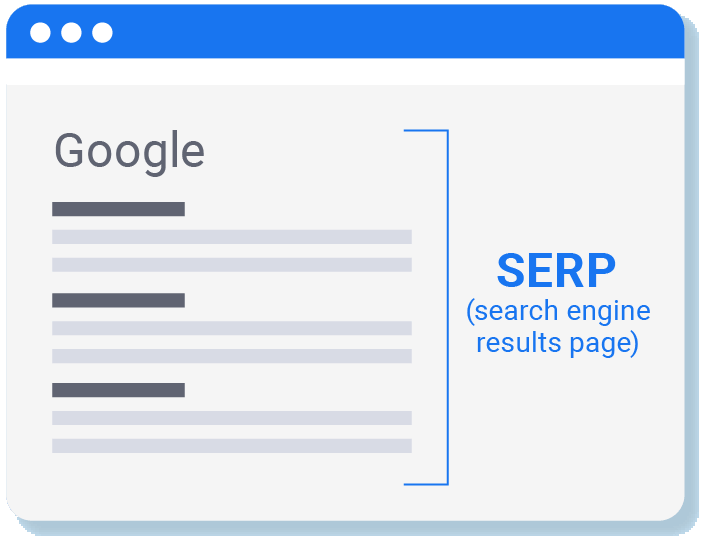 Your SERP ranking is the position your website appears in the results pages of Google and other search engines. There are different types of SERP rankings that are organized into three main categories:
Organic SERPs are natural results selected by the search engines as being the ones that are most relevant to the user's search query. These are picked according to how useful the search engine thinks they will be to the user.
Paid SERPs are those paid for by website owners. They offer an easy and quick way to jump ahead of the natural selection process to put your website prominently in front of the searcher.
Contextual SERPs are generated from the context provided by the search keywords and they come in various forms, such as maps (for a local search), images (for a visual-related search), hotel reviews (for a booking inquiry), business reviews (for specific service queries), etc.
Why Is This Important?
Your ranking is important because if you're running a website, most of your business's potential visitors will come from search engines. This means that the better your SERP rankings, the more visitors you're going to receive - and, ultimately, the more leads and sales you'll generate.
Research has shown that the top three SERP positions receive 35% traffic from Google. That's over a third of all search traffic from the search engine. 75% of users don't click past the first results page. As the saying goes, the best place to hide a body is on Google's second page!
Here are some more interesting statistics:
92% of all website visits are referrals from search engines
75% of all links clicked by search users are organic
80% of users tend to ignore paid ads and focus only on organic results
Knowing this, you can now see just how vital it is for your website to be ranked on the first page of Google and other search engines!
What is the solution?
Search engines deliberately don't disclose their ranking methods to prevent manipulation. They are also constantly fine-tuning the criteria to produce results that are more relevant and useful to searchers.
That's where a tool like Google Search Bot comes in. If you are trying to improve your SEO (or your local SEO) and you're not seeing the results you want from your search marketing, then try Google Search Bot right now to boost your business.