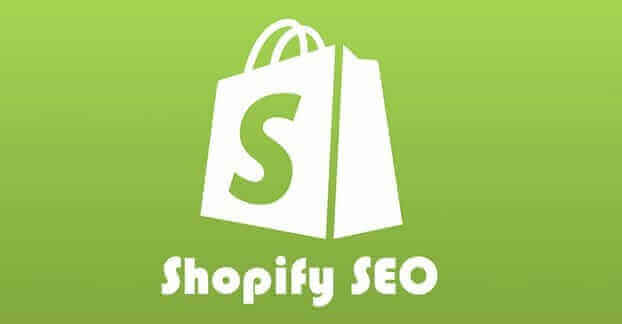 Arguably the most popular online business model today is eCommerce. The reason it's so popular is that it provides an amazing work-life balance and pay with little to no effort. Even better, it can never become oversaturated thanks to the virtually endless niche opportunities to take advantage of.
That said, of these eCommerce business model platforms, Shopify online stores have quickly become one of if not the best source for starting an online business. It allows for quick and easy editing along with minimal store configuration when launching a website. However, the one drawback to it is that online entrepreneurs misunderstand that a store can market itself. Just because the stores are easy to set up doesn't mean that the online strategies used to promote them don't need fine-tuning.
This is where the importance of improving a store's search engine optimization comes into play. Also known as SEO, this online marketing strategy is an essential part of attracting free and organic traffic to your website. That said, the technicality of some of its processes can make it difficult for some store owners to fully benefit from it. Nonetheless, rest assured knowing that finding how to improve SEO tactics for your store is easier than it sounds. The majority of these processes will come down to making simple on-site and off-site adjustments to improve user experience. With this in mind, let's go over five tips to improve your SEO on Shopify.
#1: Finding Keywords That Match Your Product & Brand
Perhaps the most important SEO factor that can help improve your online store is keyword research. However, it can't just be done with minimal effort. The keywords you research need to match the products and brand of your store. What this will allow for is a convenient user-experience that will smoothen the process of purchasing a product for a client. If done correctly, the right keywords can take a client throughout an entire sales process without them knowing.
#2: Include The Relevant Keywords In The Right Places
After finding the right keywords, the next important step to take with them is including them in the right places. Keywords aren't just meant to be used to structure content. From an SEO standpoint, keywords should also be included in the page titles, descriptions, and image alt texts. Making these necessary adjustments will allow you to benefit from the online ranking algorithm which will improve your store's visibility.
#3: Create Content That Matches Your Product
The structure of your content is one of the most important contributors to a good user experience for your store. Generally, your content should be structured from broad to specific terms. However, it's also important that your content matches your products. This serves the purpose of making searching, interacting, and buying easier for the client.
#4: Match Your Filenames & URLs With Your Content
Most people don't give any thought to matching your URLs and store filenames with your content. The reason for this is that it doesn't directly impact a client's purchase process. However, when we think about it, these factors do impact user-experience. More specifically, what this accomplishes is delivering a general expectation of what a visitor can expect on a web page. Another significant SEO benefit it has is creating a visible headline that looks attractive to casual online browsers.
#5: Add Your Sitemap To The Google Search Engine Console
Last but not least, you're going to want to add your store's sitemap to the Google Search Engine console. The reason you have to do this is that Google indexes your site automatically after any additions or updates are made to it. In simpler terms, adding your sitemap will allow your store to be easily crawled online.
SERPEMPIRE vs The Rest
Another thing to keep in mind when it comes to improving SEO for your store is finding the right tools to do the job. In many cases, the wrong tools can do more damage to the SEO progress of your online store than not using any tools at all. Overall, the right tool can save you valuable time that can be spent on improving other areas of your online business. Speaking of which, you can't go wrong with getting the SERPEMPIRE SEO tool for your website. Above everything else, it offers a variety of solutions including custom campaign creation and geo-targeting to meet the needs and requirements of your business.